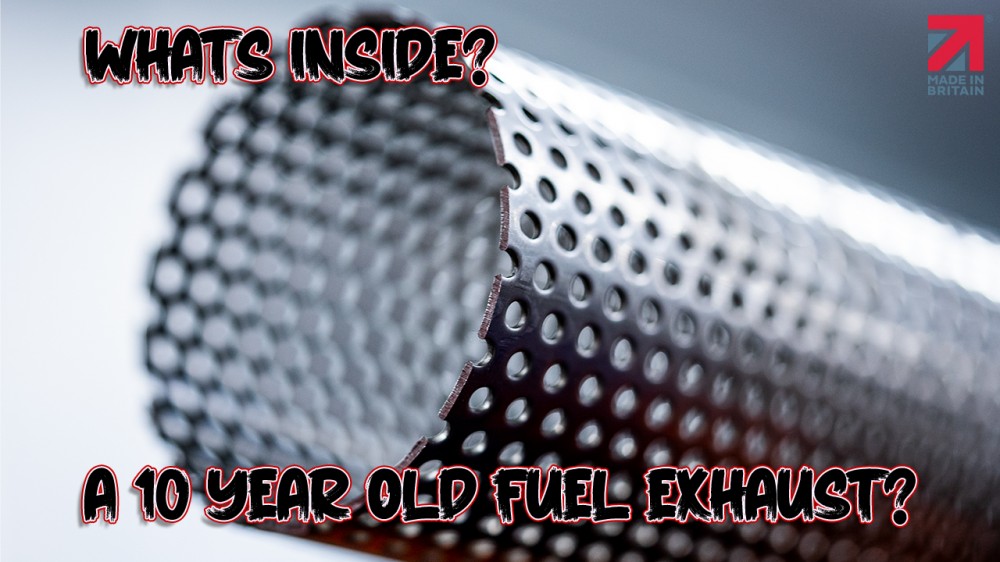 What's inside a 10 year old Fuel Exhaust?
Posted in Fuel News
Bit of a different Fuel Friday this week... Damian repacks a 10 year old Fuel Exhaust which has been fitted to a 2003 Suzuki SV650. Our exhaust was the first aftermarket exhaust to be fitted to this bike and was fitted by customer Josh in 2012. The exhaust has never been repacked since it was supplied new in 2012. Watch as Damian removes the used wadding / packing material explaining a bit about the condition of the it and what that means for noise and performance.
COMPETITION ALERT... There will be the chance for one lucky YouTuber (who subscribes to our channel) to WIN a Fuel Exhaust for their motorcycle. As we get nearer to 1000 YouTube subscribers, we are going to launch this competition so watch this space for more details!
Quick links...
00:00 Fuel Friday Intro
00:12 Entrance to Fuel Exhausts
00:29 Welcome YouTubers
00:35 Thank you for subscribing
00:46 Competition to win a Fuel Exhaust
01:05 Repack of 10 year old Fuel Exhaust summary
01:24 Rolled outlet design, polished stainless finish
01:59 Taking the exhaust apart
02:15 Removing the internal exhaust wadding
03:18 Preparing the stainless steel wire wool
03:54 Preparing the exhaust wadding
04:06 Inserting exhaust wadding into the silencer body
04:22 Refitting the end cap
04:53 Bloopers!
If you like what you see, please subscribe to our YouTube channel here and keep up to date with all things Fuel Exhausts!