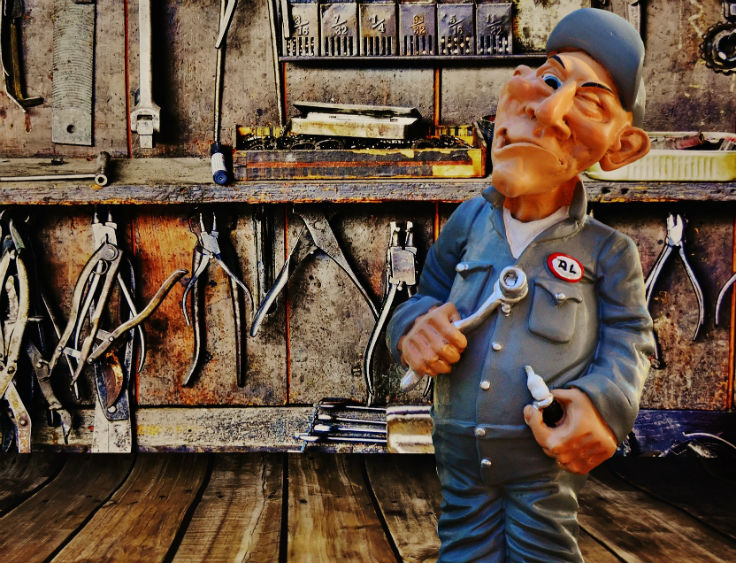 Will my bike pass an MOT with an aftermarket exhaust fitted?
Posted in Industry Blogs
It's a crucial question, that's for sure!
After all, you've got to get your bike tested and it's obviously got to pass, because there's not much point spending your hard-earned cash on a fabulous aftermarket motorcycle exhaust if it's just going to make it fail the MOT and stop you riding.
So how do you know if the aftermarket exhaust you want to fit to your bike is going to conform to the requirements of the MOT test? You'd think there'd be a simple answer, right? You'd think there'd be a clear statement like 'the noise limit for a motorcycle exhaust is X decibels', right?
Well think again. You could easily go hunting through a haystack till you came out with a dozen needles in less time than you could find the definitive answer to how noisy a bike exhaust is allowed to be!

Thanks for the detail guys
Here's what the official gov.uk website has to say about exhausts and the motorcycle MOT test:
2.6 Exhaust System
This will be inspected to check:
It's secure and complete
It's not too noisy
That is, literally, all it says. Well how very useful - not! How noisy is 'too noisy'? And in who's opinion?
There are, naturally enough, quite a few simple reasons behind this spectacularly vague statement, not least of which is that official MOT testing stations aren't equipped with decibel meters. If you hunt around Google for an hour or two, you'll find countless figures quoted from dubious sources with all sorts of variations for different ages of bikes and engine capacities. In fact if you dig hard enough, you might even find a little golden nugget hidden away in the UK Parliament website which says that 'The EU Commission are currently studying motorcycle noise. They are obliged to introduce new, more stringent requirements for motorcycles registered after 1 January 2021' – which is two years after we'll have left the EU anyway! One thing is for sure – you've got as much chance of finding a definitive answer as you have of finding a mechanic with a good enough ear to guess the noise level to within 20 decibels either way in any case.
So in practise, crazy as it may sound (pardon the pun), it really is basically down to whether or not the guy at the testing station reckons your bike sounds 'too noisy'.

Put your trust in Fuel Exhausts
However, what we do know is that if your bike's fitted with a Fuel Exhaust which has its baffle in place and is marked as being UK Road Legal (ie, it's not one of our Race cans) then you're going to be fine.
That's because all our aftermarket exhausts are manufactured in our own factory to meet all statutory regulations, and whilst they certainly sound infinitely better than the original equipment, we build them to sound great, but not to sound so stupidly loud that they'll give anyone good reason to complain about them, let alone write out an MOT failure notice.