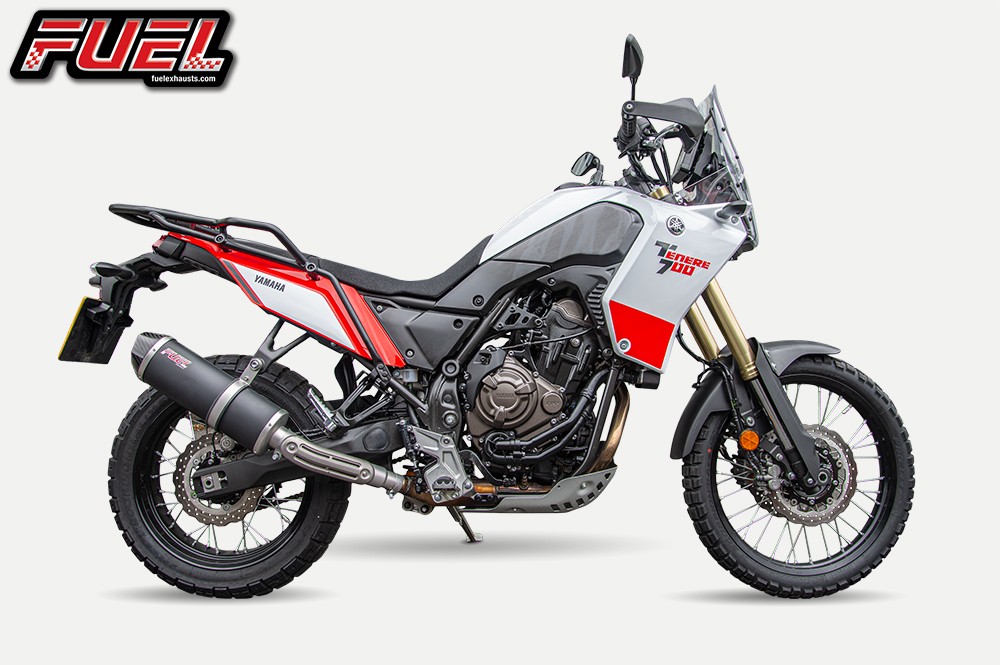 Yamaha Tenere 700 XT700 Motorcycle Exhausts
Posted in Bikes
Following the previous success of the Yamaha XT660Z and the Super Tenere XT1200Z and a wait of over two and a half years, Yamaha have brought out a new all improved midsized option... the XT700 / 700 Tenere.
The XTZ690 Tenere 700 model is the latest in a series of dual sport motorcycles named after the Tenere desert stage of the Dakar Rally in the Sahara.
Adventure Bike Rider reviewed the 700 Tenere in October 2019 saying it 'delivers on every level'.
We offer all our UK road legal ranges for the Yamaha Tenere 700 model variants in both Mini and Midi sleeve lengths. You can also retain your OEM guard by fitting onto our link pipe using the fixings supplied.
So transform your Yamaha Tenere 700 parallel twin to emit a rich and distinct sound with a Fuel exhaust. Build your own exhaust to suit your requirements and budget.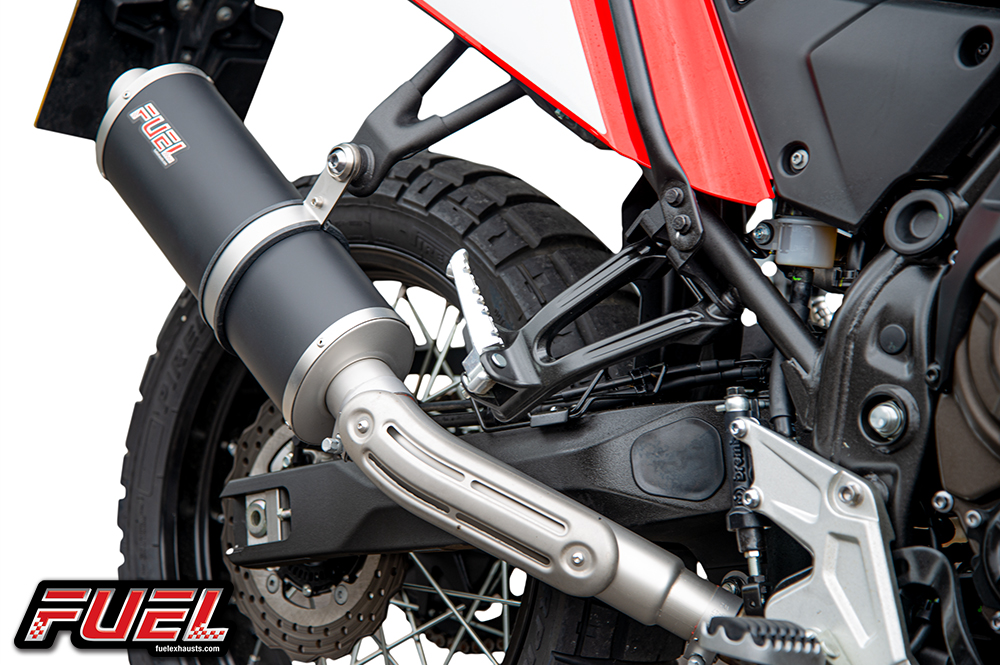 We have a short video clip below so you can hear what it sounds like in our gallery. The weather was really windy during filming so there is a little interference at some points.
For availability, prices, technical information and further details view our Yamaha Tenere 700 pages and start building your exhaust today...