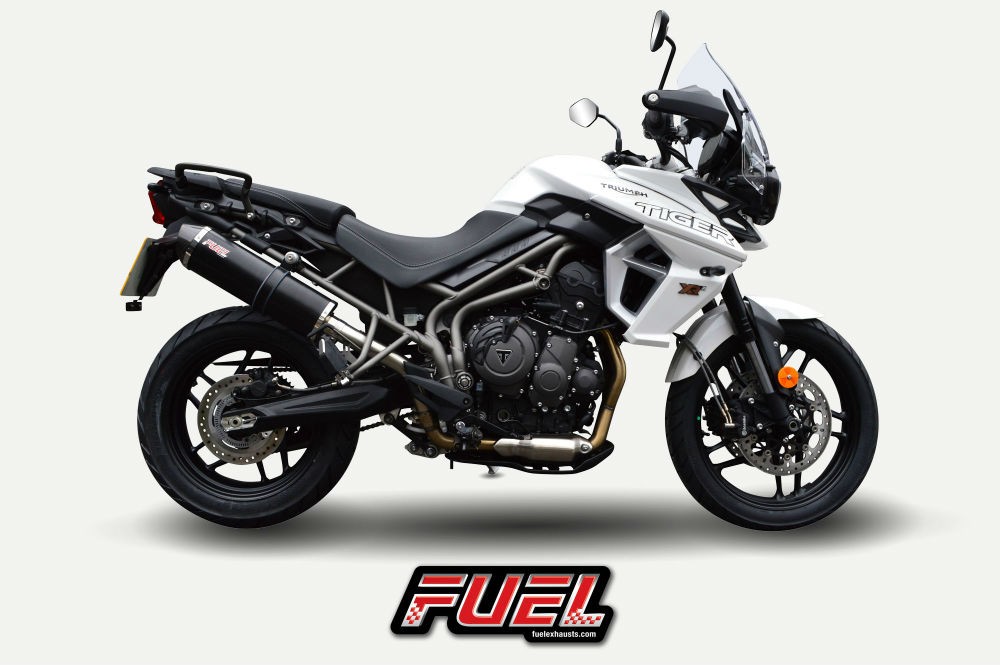 Triumph Tiger 800 XC / XR Motorcycle Exhausts
Posted in Bikes

According to Triumph... 'Maximum Adventure Everyday - Better in every way. Off-road and on.'
Around on the motorcycling scene for decades, the Tiger is without a doubt one of Triumph's best-loved motorcycles. We have manufactured exhausts for the Tiger 800 models since they were first introduced to the market in 2011.
With all the different model variants, there really is something for everyone. Bit like with our exhausts really... something for everyone.
With a new redesigned link pipe, offering a neater and more compact design, Fuel Exhausts on the Tiger 800's really are right at home! The improved design brings the silencer further forward and away from the tailplate and indicators and has a 50% weight saving over the standard Triumph exhaust.
The Midi exhausts are available in all our UK road legal ranges and along with the shorter link pipe, compliment the look of the new 2018 Triumph Tiger 800 models. Put some umph into your Triumph and hear that triple engine growl with a Fuel Exhaust!
Our Triumph Tiger 800 exhausts fit all the different models offered by Triumph including the XC, XCx, XCa, XR, XRx and XRt.
For availability, prices, technical information and further details view our Triumph Tiger 800 2018 and start building your exhaust today!