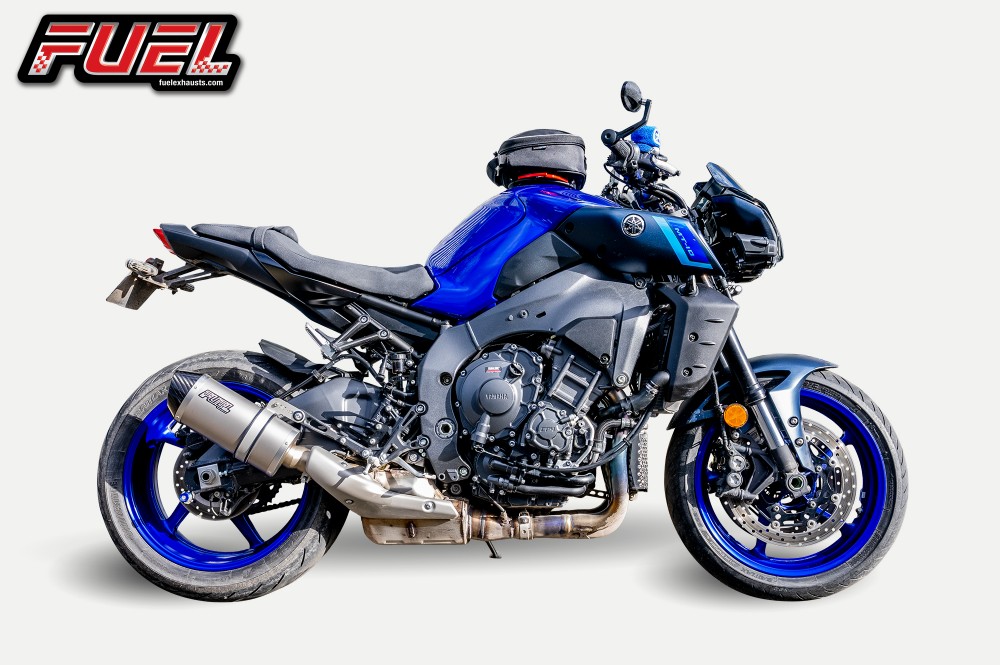 2022 Yamaha MT-10 / SP Aftermarket Exhausts
Posted in Bikes
Rated 4/5 by Motorcycle News, the new Yamaha MT-10 gives extra midrange oomph and this was one of the points highlighted in the MCN review. This oomph will be improved further with a Fuel aftermarket exhaust fitted so read on...
At the end of last year, Graham booked his 2022 Yamaha MT-10 in for a new end can. We took the opportunity (with his consent) to make a pattern for future replication too.
We had limited time and typically it ended up being something slightly more time-consuming than anticipated. The end can utilises a bike-specific inlet meaning it is only appropriate for use on this motorbike model. The mounting bracket is also bike specific with MT-10 laser cut into the metal for that extra neat finishing touch.
We offer exhaust choices in both Diablo and Stealth ranges and the MT-10 definitely suits the MicroMini (250mm) sleeve length. All exhaust silencer options produce a deeper tone than the OEM silencer and do not require a baffle to be UK road legal. The Fuel exhaust slips straight onto the OEM system and the catalytic convertor remains in place. A baffle can be added to your exhaust build however we recommend you run the bike without it. The exhaust is stamped accordingly with the BSAU mark for UK road legal use.
Graham chose a titanium oval Diablo exhaust for his Icon Blue MT-10 and we think it looks superb!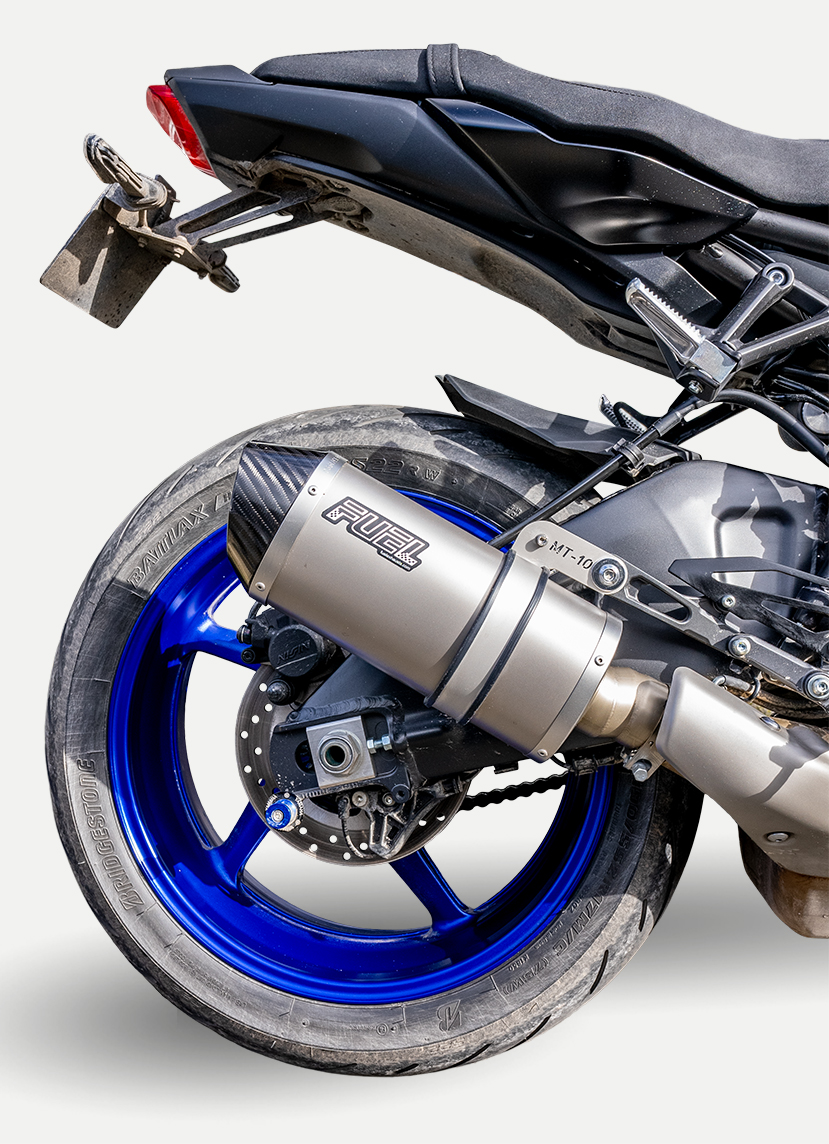 Click here for prices, technical information and to see what options there are for the MT-10 range.

A big THANK YOU to Graham for the bike loan and for popping back when the weather was better in 2023 to take some good images.