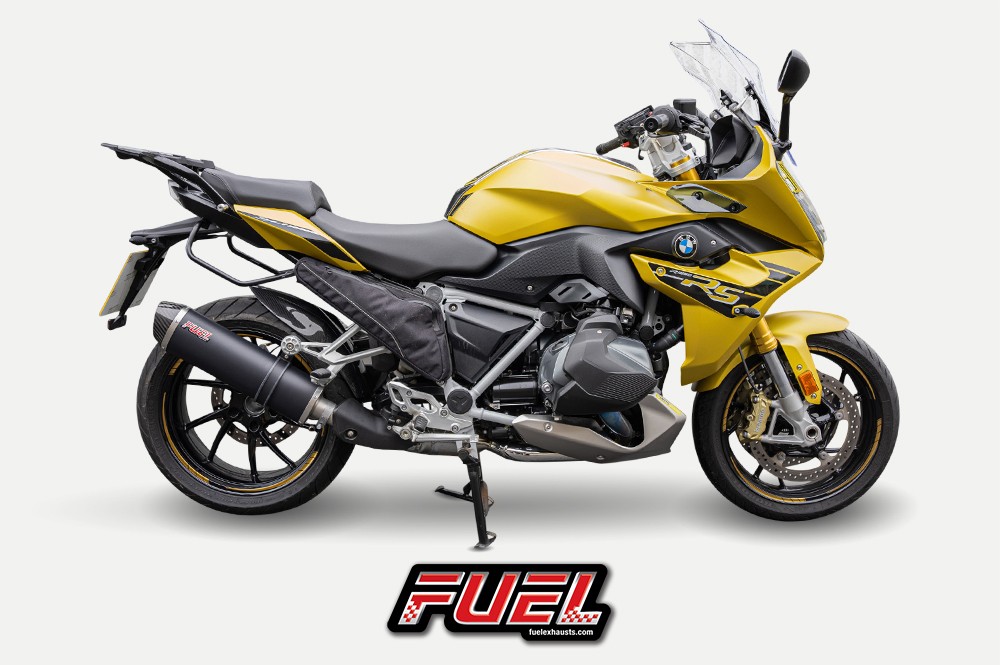 BMW R1250R R1250RS Sport Exhausts
Posted in Bikes
BMW have taken their R1200R / RS and given these motorcycles some extra horses and a smoother ride for the new R1250R / RS Sport models, released in 2019.
This 2019 R1250RS Sport was kindly lent to us by Steve. He wasn't looking for an aftermarket exhaust but was happy to loan the bike for development purposes. Turns out Damian and Steve actually knew each other from about 25 years ago on the biking scene in Lancashire! Small world! We agreed a date for Steve to loan the bike and when he arrived, he decided he was going to order an exhaust after all. The bike in the images here is Steve's 2019 R1250RS Sport fitted with a ceramic black oval midi Diablo exhaust and black bracket upgrade.
Fancy one for your machine? Well you can build your own British made motorcycle exhaust online, with a choice of styles and options, each complimenting the look of your BMW R1250R / R1250RS. Choose between 2 sleeve lengths, Mini (350mm) or Midi (400mm), both available as UK road legal options with removable baffle for that extra grunt! The kit is supplied with your chosen exhaust, link pipe, mounting bracket and associated fixings. We also include full fitting instructions specific to your motorcycle model.
Our exhaust kit for the R1250R/RS enables retention of the genuine BMW guard where the exhaust connects to the OEM system leaving a neater finish all round. As a direct replacement for the BMW genuine silencer, no engine mods are required when fitting our exhaust. The Fuel silencer kit will fit perfectly and without issue with the genuine BMW pannier racks in place.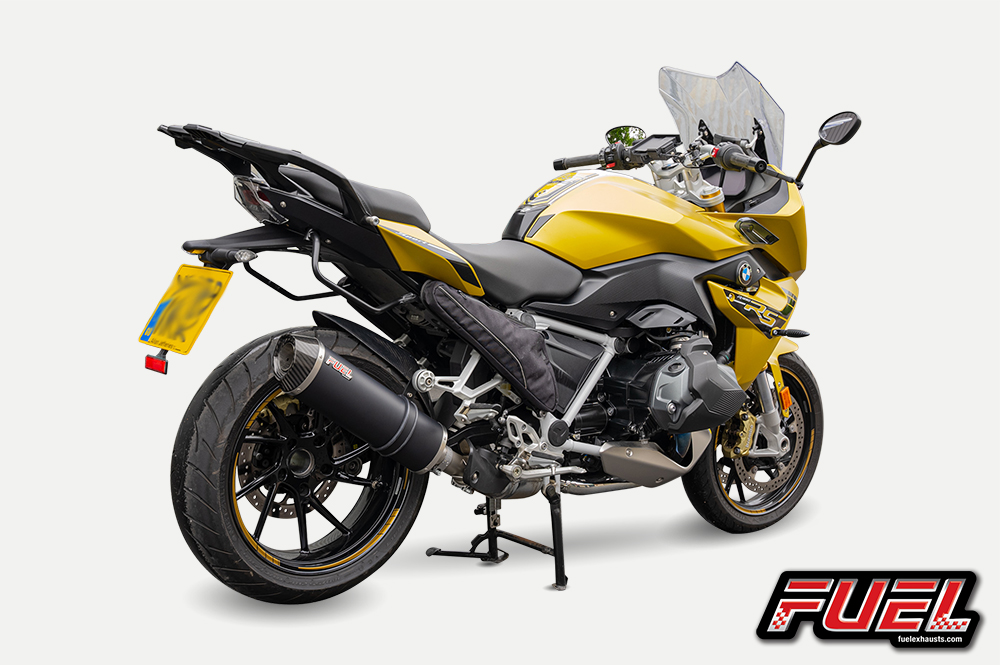 PLEASE NOTE - THE R1200R/RS (2015-18) MODEL IS A DIFFERENT FITMENT TO THE NEW 2019 ONWARDS R1250R/RS.
We have images showing different Fuel exhausts fitted to the BMW R1250R / RS here.
Take a look and price up the options for your BMW R1250R / RS online here.