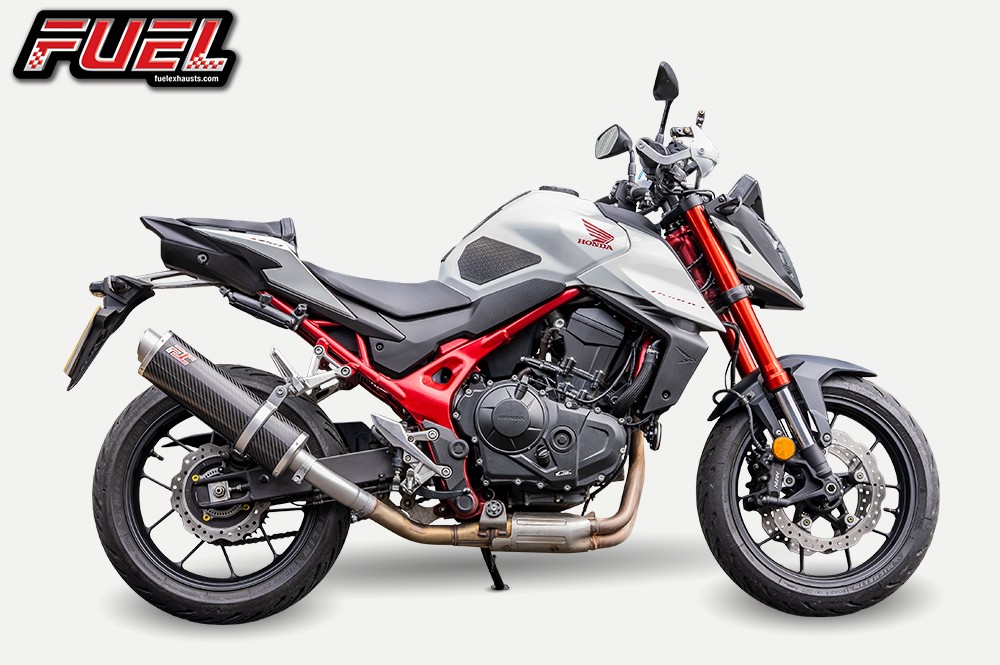 Honda Hornet CB750 Aftermarket Exhausts
Posted in Bikes
Previous customer Andy very kindly loaned us his 2023 Honda Hornet CB750 for the original pattern. He was keen as mustard to get a Fuel exhaust fitted so he picked the bike up from the dealer on a Friday and landed up with us the coming Monday.
The 750 Hornet model is already proving to be massively popular with its competitive price tag and gadgets as standard. So much so it has a long waiting list for some model colours, particularly yellow! Can't say we are surprised... let's face it, Honda know how to make a Hornet!
We have a large range of aftermarket exhaust options available online now, each one complimenting the style of the Honda 750 Hornet models. We offer both Mini and Midi sleeve lengths as UK road legal options, with removable baffle for that extra grunt! There is also the F1R Race range which sounds awesome but is unfortunately not road legal!
The kit is supplied with chosen exhaust, link pipe and mounting bracket with associated fixings. As a direct replacement for the Honda genuine silencer, no engine mods are required when fitting our exhaust. Ready for immediate despatch.
We have more images showing Fuel exhausts fitted to the Honda Hornet 750 model here. Official video to follow but clips available now on our social pages - Insta, Facebook and YouTube.
Take a look and price up the options for your Honda Hornet 750 here.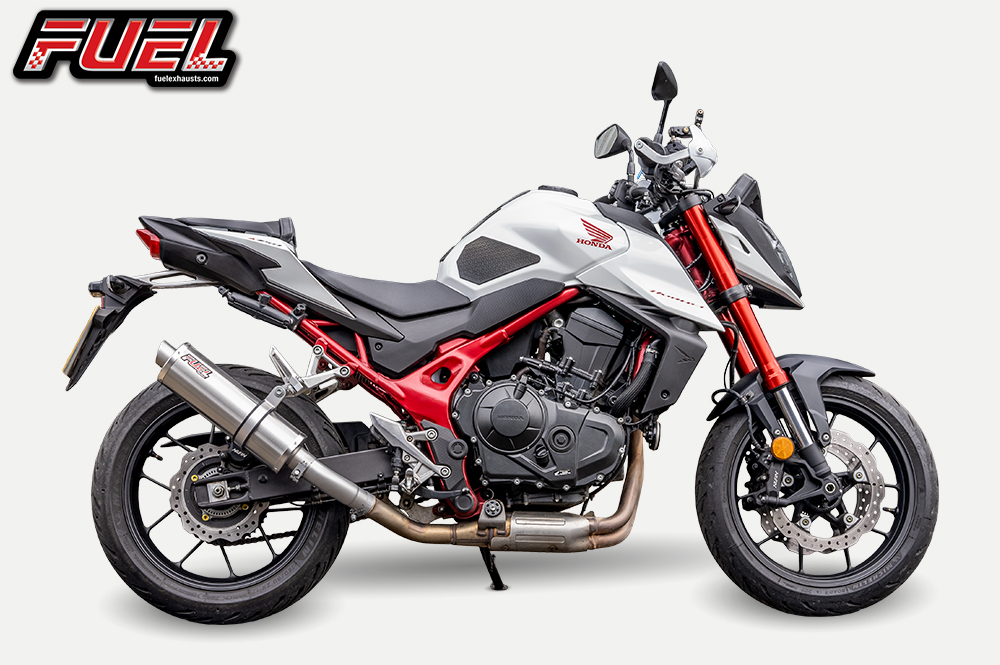 Andy is also known as Captain Pugwash on the social channels. You can check out the video he produced featuring the Hornet 750 exhaust and also follow his adventures via the links below...
Captain Pugwash Rides on Instagram
Captain Pugwash Rides on YouTube