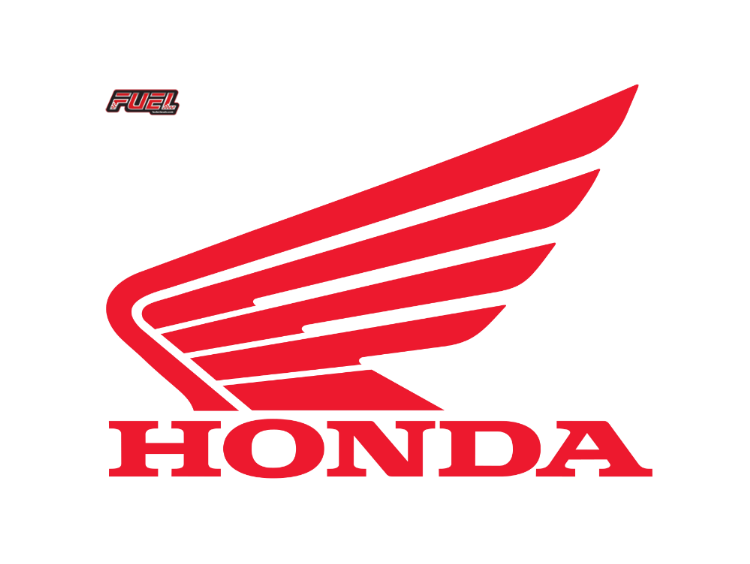 Improve Your Honda Motorcycle With A Fuel Exhaust
Posted in Bikes
Honda make a great bike, there's no doubting that.
In fact, as the many thousands of owners will testify, Honda make an awful lot of great bikes.
And just like every other marque out there, Honda bikes get even better when the standard OEM exhausts are replaced by a superb British-made aftermarket motorcycle exhaust system.
So in this blog we're taking a closer look at what a Fuel aftermarket Honda motorcycle exhaust can do for your bike, and indeed your whole riding experience.
Let's talk about the CB500F for starters. It's a massively popular machine, and for good reason. But why settle for great when you can have sensational? For just £270 you can fit a Fuel Exhausts Diablo Carbon Fibre Round MicroMini aftermarket exhaust to your Honda CB500F, and in a nutshell it'll reward you with:
Increased power.
A whole 3kg less weight, which equals even more power.
An extra 8db of awesome sound.
Demon looks.
For more information about how you can add more oomph to your ride, head over to another recent blog: How To Increase Your Motorcycle Performance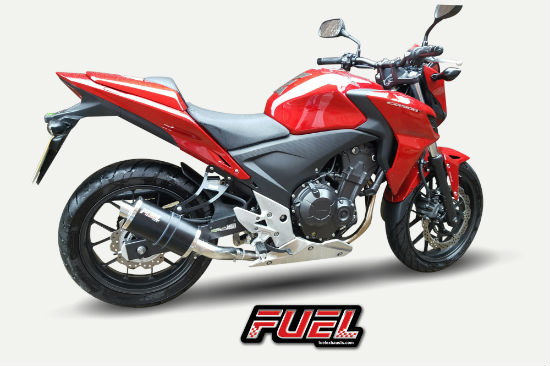 And if your ride of choice is the CB500X, then the results and the figures are all exactly the same. Phillip Price said the end can he chose for his CB500X was
"easy to fit, looks good, sounds good and the quality is top notch."
We're delighted you're so pleased with it Phillip.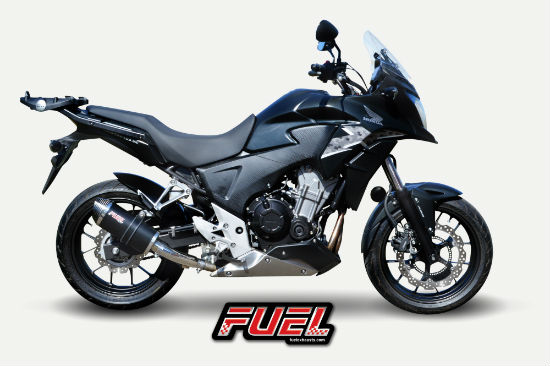 Africa Twins and Transalps.
How about the CRF1000L Africa Twin? Like every other model, we've got a wide choice of aftermarket exhaust styles and finishes for this brilliant bike, and fitting a Fuel Exhaust can get you up to 3.2kg off the overall weight, a nice bunch of extra decibels along with a much more satisfying exhaust note, and of course a wide choice of stunning looks.
And what will all those benefits cost? You can fit a brand new Fuel aftermarket exhaust to your CRF1000L for as little as £170 which, if you still need to justify it, is less than most Radley handbags (just saying)!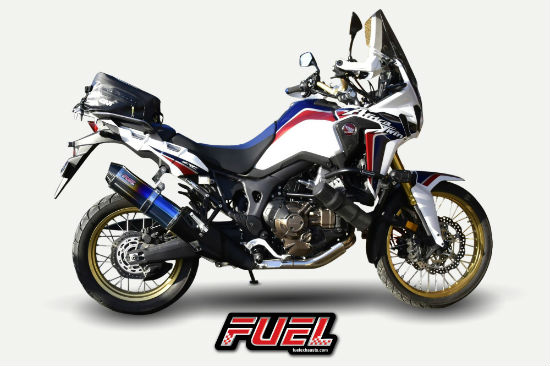 For all you Transalp riders out there, our impressive range of aftermarket exhausts covers the Transalp XL600V, XL650V, and XL700V models; delivering that signature combination of less weight, more performance, stunning looks and sensational sound that's the hallmark of all Fuel Exhausts.
Tamas from Hungary fitted a Fuel Exhaust to his Transalp XL650V, and he reckons
"It was a good choice! Great sound and looks good!"
Thanks Tamas, we know what you mean.
Cans For Every Model.
All in all, we manufacture aftermarket exhausts for almost 50 models and year variants of Honda motorcycles, so whatever your particular choice of Honda, you can be pretty sure we've got the perfect piece of kit ready and waiting to add valuable performance and priceless sound to your bike.
Just click onto the Honda section of the Fuel website and select your motorcycle from the dropdown to see all of the exhaust options available for your model.
Isn't it time you added the icing on the cake to your Honda by fitting a British precision-made Fuel Exhaust?