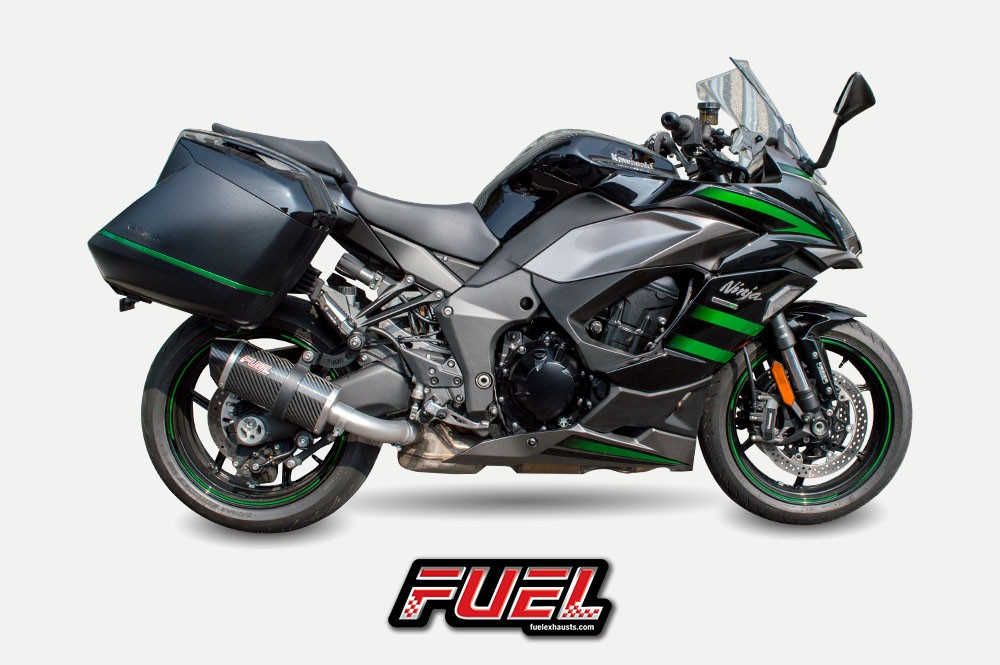 Kawasaki Ninja 1000SX Motorcycle Exhausts
Posted in Bikes
The Kawasaki Ninja 1000SX is the newest motorcycle model in generations of successful sports tourers from the Japanese brand. Following the massive success of the Z1000SX, this new machine is really set to make its mark! It looks stylish but also provides the handling and luxuries required for touring. The superceded Kawasaki Z1000SX has a twin silencer system whereas the Ninja 1000 SX has been updated with a single exhaust, saving over 5kg in that one modification alone. Fit an aftermarket Fuel Exhaust to your 1000SX too and save even more weight!
Our motorcycle exhaust ranges are available to build online, each style complimenting the look of the Kawasaki Ninja 1000SX. Choose between 2 sleeve lengths, Mini (350mm) or MicroMini (250mm), both available as UK road legal options with removable baffle for that extra grunt! The kit is supplied with your chosen exhaust, link pipe, mounting bracket and hanger with associated fixings. As a direct replacement for the Kawasaki genuine silencer, no engine mods are required when fitting our exhaust.
Included in our silencer kit is a neat, unobtrusive hanger bracket which allows easy movement should you wish to fit your OEM panniers. The angle of the link pipes can be adjusted, along with the 1000 SX hanger and mounting bracket for a more angled appearance. The hanger bracket has 1000 SX neatly cut into it and is supplied as standard in a satin finish but when upgrading to the black mounting bracket, this 1000 SX hanger bracket is also supplied in a ceramic black finish. Shown in both images below for comparison.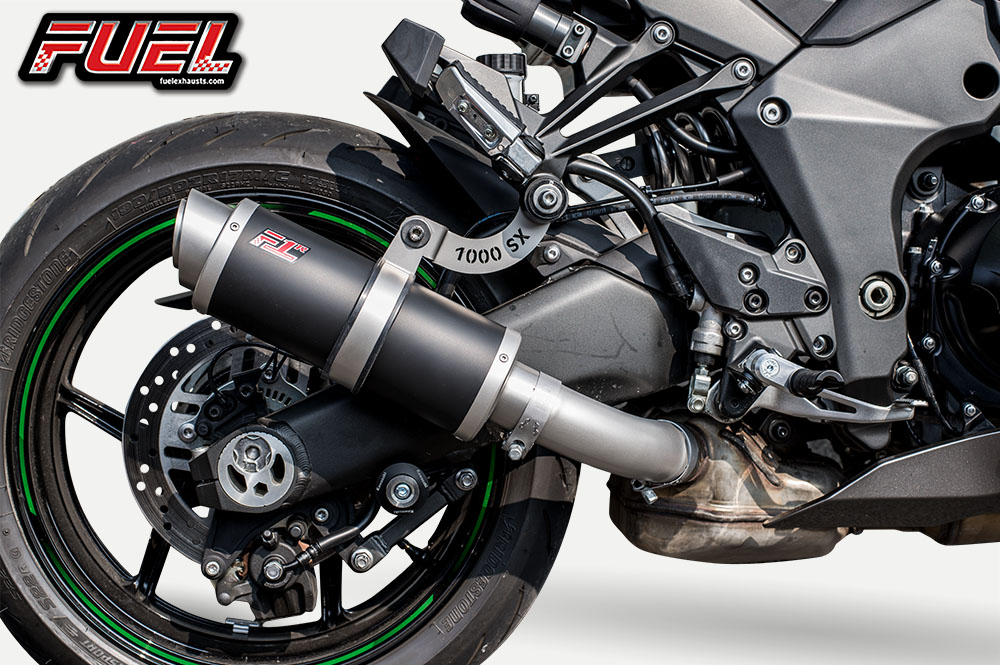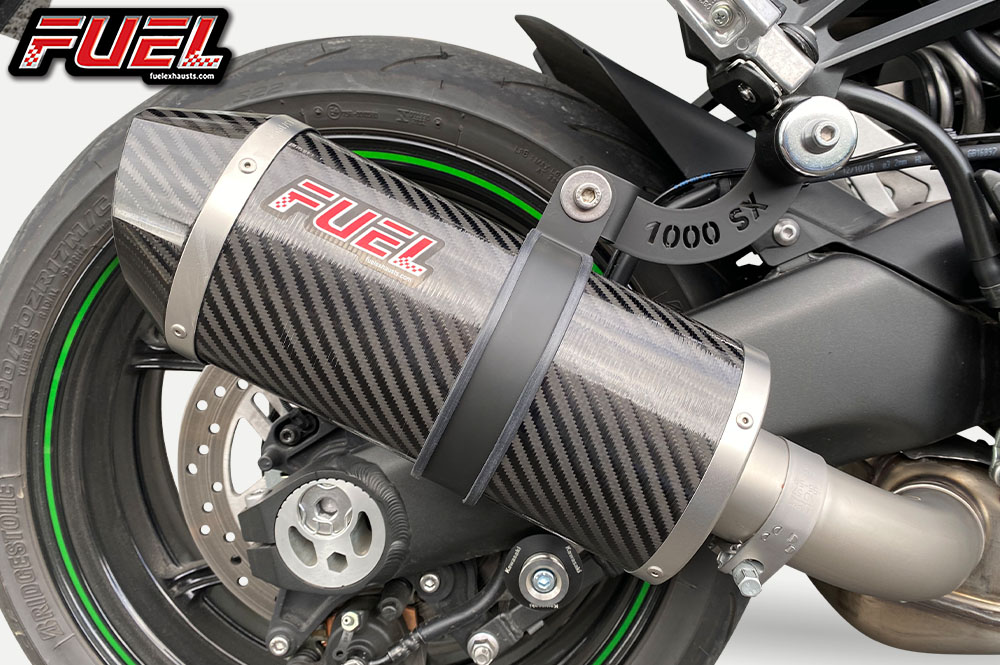 We have more images showing different Fuel exhausts fitted to the Kawasaki Ninja 1000SX here.
Take a look and price up the options for your Kawasaki Ninja 1000SX online here. Available for immediate despatch.