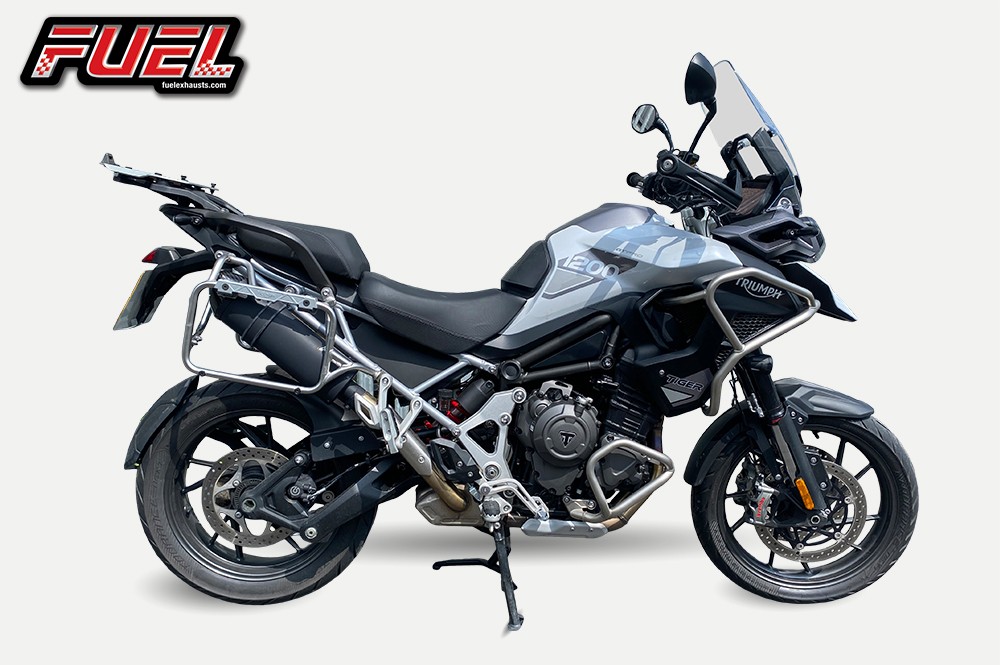 Triumph Tiger 1200 Rally / GT / Pro / Explorer Exhausts
Posted in Bikes
We were lucky enough to get our hands on a brand new unregistered 2022 Triumph Tiger 1200 Rally Pro, thanks to our friends up at KC Superbikes in Carlisle. Unfortunately this loan model did not come equipped with panniers so we were unable to check pannier fitment at the time.
Never fear, Martin from Ulverson came to the rescue with his GT Pro fully equipped with the OEM Expedition pannier rack and boxes. Martin very kindly called up to our workshop in June 2023 and we fitted a ceramic black oval mini Diablo exhaust to his bike. He took off on the bike and ran it for a month with the new exhaust fitted. We are delighted to say Martin reported back that there were no issues with this kit fitted and he ran it both baffle in and out, panniers on and off!
We are now pleased to be able to offer all our UK road legal ranges (Slash, Classic, F1R Road, Diablo and Stealth) for the new Tiger 1200 model variants and can confirm following plenty of testing, there will be no issues with this fitment. And of course, there will be that distinct Fuel exhaust note from your new silencer!
As a slip on exhaust fitment, fitting is easy on the Tiger 1200 GT / Rally models but for those wanting a bit of guidance, full fitting instructions are supplied for peace of mind. As a direct replacement for the Triumph genuine silencer, no engine mods are required when fitting our exhaust. The Fuel exhausts for this Tiger 1200 utilise a bike specific fitment and are not designed to be used on other motorcycle models.
You can build your own British made motorcycle exhaust online, with a selection of sleeve finishes to suit your preference. Please ensure you tick the box on the build page if you ride with OEM panniers fitted. Available as UK road legal options with removable baffle for that extra Tiger grumble!
UPDATE - OCTOBER 2023 - We can confirm all our exhaust options will fit with the Triumph (GIVI) Trekker panniers too.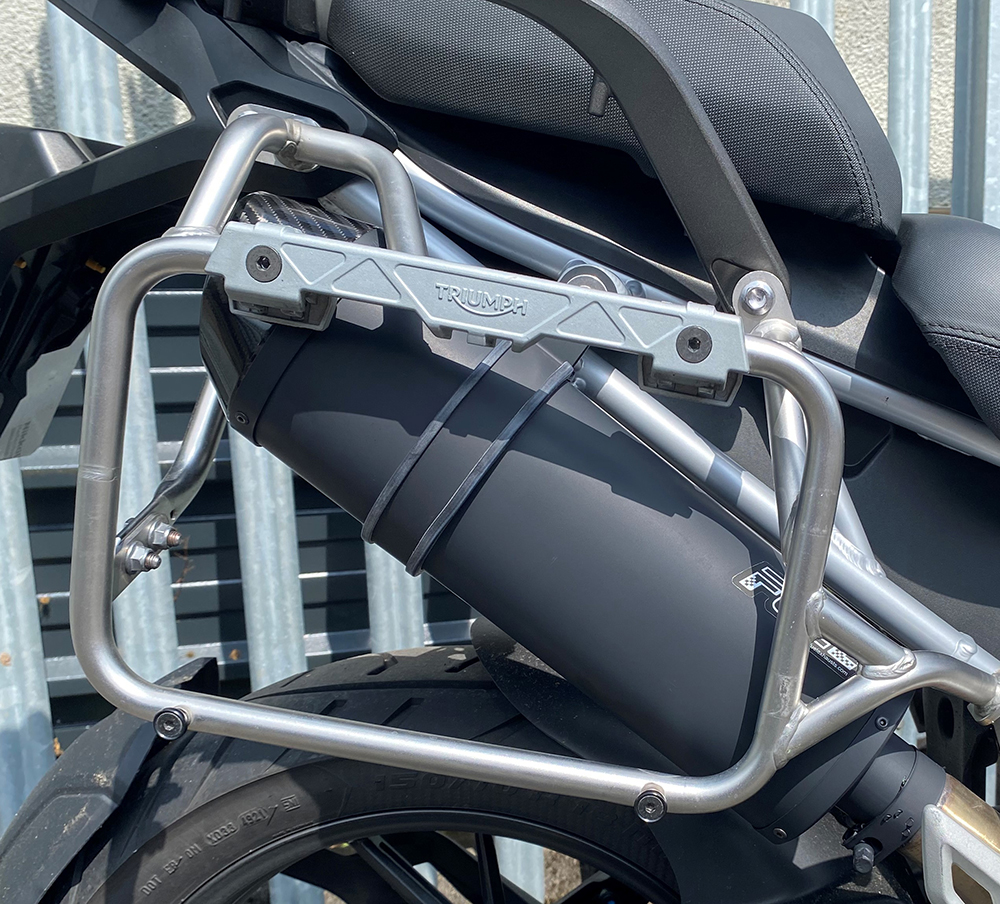 View images showing Fuel exhausts fitted to the Triumph Tiger 1200 Rally / Pro models here.
Check out the options available for your machine, build and price up your own Triumph Tiger 1200 exhaust here.