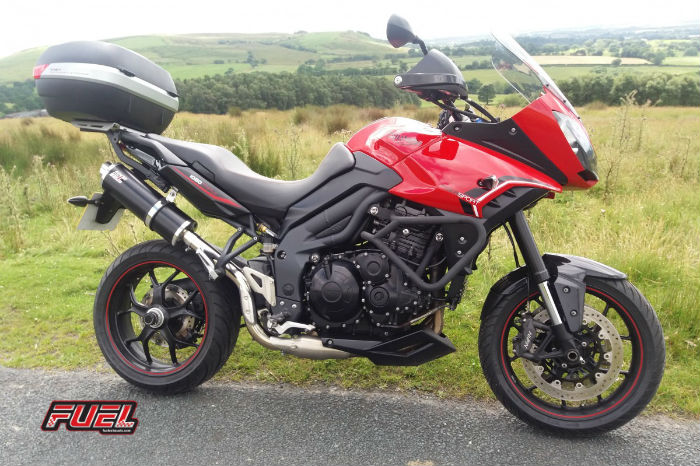 Triumph Tiger: Why Fit A Fuel Exhaust?
Posted in Bikes
In this blog we're taking a good close look at the ever-popular Triumph Tigers. How will fitting an aftermarket motorcycle exhaust benefit your Tiger? And why choose Fuel Exhausts?

800's win all round
First launched at the end of 2010, with their 2nd generation following in 2015, the Tiger 800's are one of Triumph's most popular models; and if you ride one, you'll know exactly why. They're also right up there in our own best sellers list, so why is it that so many Triumph Tiger 800 riders choose to fit Fuel aftermarket exhausts to their machines?
Let's start off with a recent review:

"Excellent product, sounds great, light weight and service from Fuel Exhausts was brilliant. 6 days from order in UK to delivery in Australia!"

Whether you're eating up the asphalt miles on the 800 XR or trailing a plume of dust behind you on the more off-road focussed 800 XC version, you'll have a few priorities in common. Minimal weight. Maximum power. Awesome sound. Head turning looks. And Fuel Exhausts deliver the goods on all fronts.
Let's say, for instance, you choose a Diablo Carbon Fibre Mini Exhaust for your Tiger 800. That one single upgrade is going to reduce your bike's overall weight by a whopping 4.6 kilogrammes. Whichever way you look at it – increased speed and agility, or a load more luggage capacity, it's a massively useful improvement to your bike.
On top of the practical benefits of saving weight (which you can read more about in our weight saving blog), you're also going to be accompanied by the trademark Fuel Exhausts sound. That pulse-quickening throaty growl adds a whole new level of enjoyment to any ride, and the sleek styling never fails to draw admiring glances.
Here's a selection of customer Tiger 800's for you to drool over…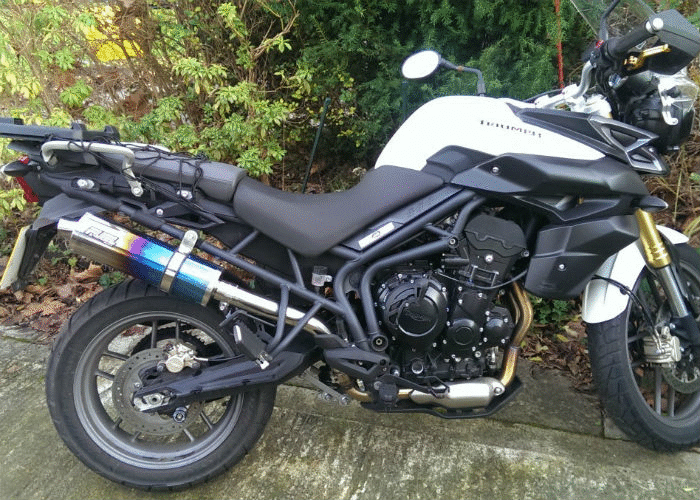 The big engines benefit too
The powerful and highly capable Tiger 1050's and 1200 Explorers have just as many reasons for fitting Fuel Exhausts too.
Lee from Thornton Cleveleys bought a Fuel exhaust for his Tiger 1200 Explorer and left us this feedback:
"I bought an exhaust from you and it's fantastic. I wish I bought one sooner, well impressed. Thank you"
If you fit one of our aftermarket exhausts to your Triumph Tiger 1050 Sport, for example, then your weight saving nudges a little higher still to 4.8 kilogrammes; but it's perhaps the sound which delivers even more. Your OEM exhaust system pumps out 90 decibels at 5000 rpm, and that's a nice sound. Fit a Fuel aftermarket exhaust, however, and you're now a noticeable few decibels higher at 93 even with the baffles in place. And when you take those baffles out you're at a whole new level, with a sensational 97 decibels roaring out of that distinctive can.
Just listen to the growl in this video:
Unleash your Tiger
Why not unleash your Tiger by clicking onto the Triumph section of our website and choosing your own aftermarket exhaust from our full range of sizes, styles and colours?
You can expect a superb quality British product, delivered fast, and easy to fit.
And a lifetime guarantee. That's the Fuel Exhausts promise.