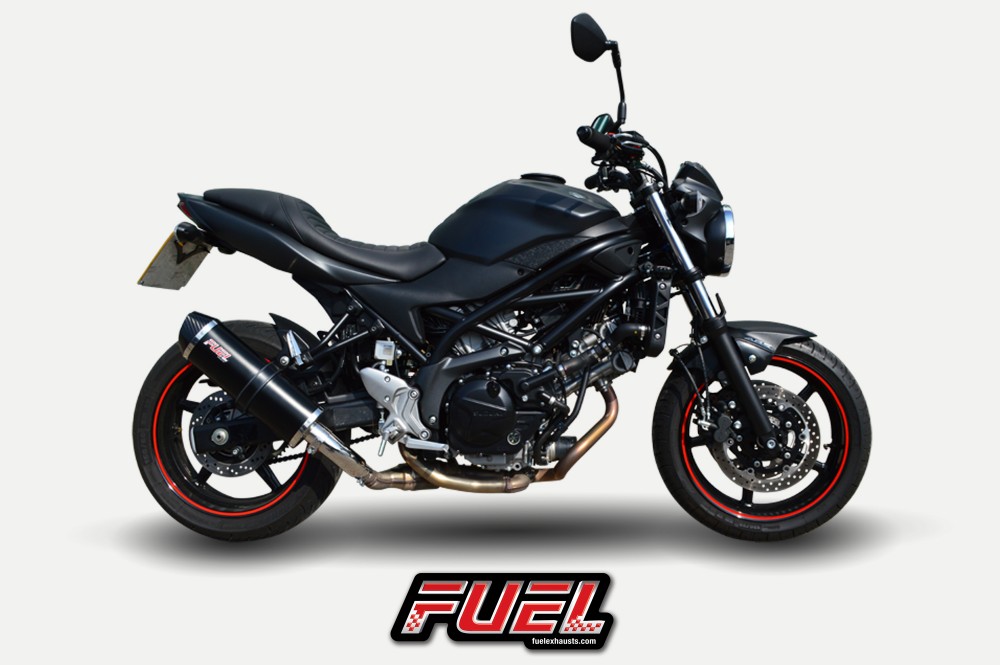 Update your 2016+ Suzuki SV650 with a Fuel Exhaust
Posted in Bikes
The SV650 street motorcycle was first introduced in 1999 and has seen changes throughout its production resulting in three generations of this sought-after Suzuki model. 2016 has seen the release of the all new SV650. This model is the third generation of SV650 and is set to be a popular sports bike following the popularity of the earlier SV650. All of our motorcycle exhaust ranges are available for the 2016 onwards SV650 motorbikes and in a variety of exhaust sleeve lengths, giving you the option to really personalise your ride.
Unleash the thunderous sound of your Suzuki SV650 V-Twin motor with a Fuel exhaust. Build your own exhaust to suit your requirements and budget. Prices start from £149.99 in the Slash range.
For availability, prices, technical information and further details view our Suzuki SV650 page, and start building your exhaust today!