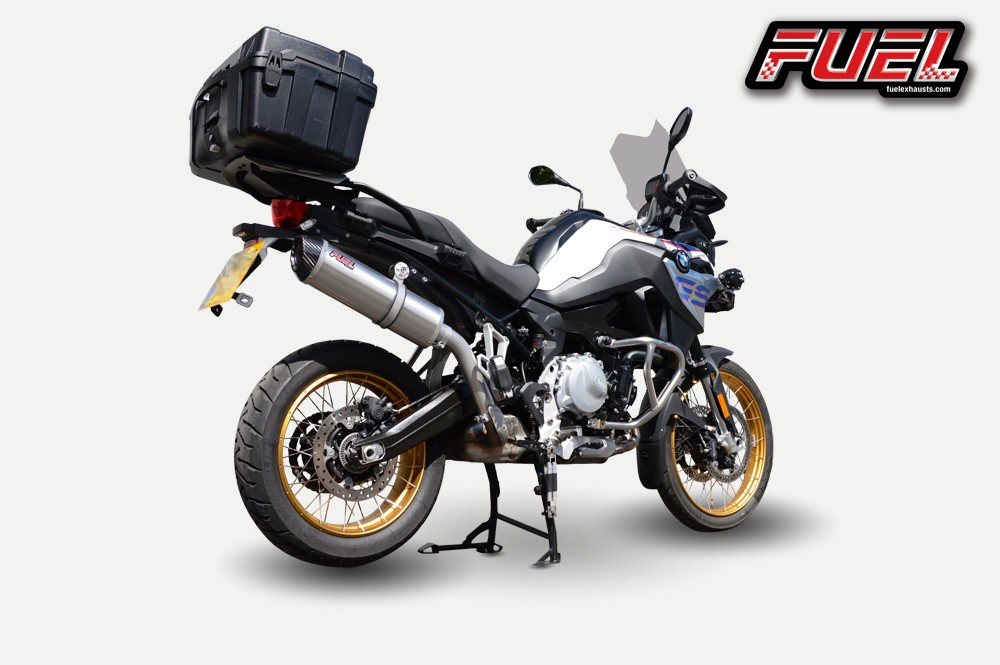 BMW F850GS Aftermarket Motorcycle Exhausts
Posted in Bikes
Following from the longterm success of the BMW F800GS models, manufactured between 2008 and 2017, 2018 saw the release of the new BMW F850GS model range... F850GS, F850GS Sport, F850GS Adventure and the F850GS Adventure Sport. Also released were the F750GS and F750GS Sport models.
Motorcycle News gave this BMW model an overall 5 star rating back in March 2018 and Bennetts labelled the F850GS models 'a whole lot more tempting than its larger capacity and more popular mate especially for those slightly intimidated by the 1200's size and buxom horizontal cylinders'.
We offer all our UK road legal ranges for the F850GS model variants in both Mini and Midi sleeve lengths. As the catalytic convertor remains in place with our exhaust kit, a DB killer / removable baffle is not required for your exhaust to be UK road legal (one can be purchased as an optional extra). There are aftermarket decat pipes on the market and providing they fit with the OEM silencer, then they will fit with our exhaust kit too.
So transform your BMW R850GS parallel twin to emit a rich and distinct sound with a Fuel exhaust. Build your own exhaust to suit your requirements and budget.
For availability, prices, technical information and further details view our BMW F750GS / BMW F850GS pages and start building your exhaust today!