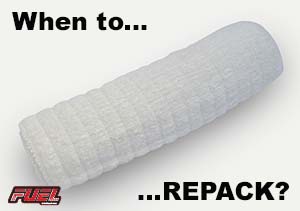 Repacking An Aftermarket Motorcycle Exhaust
Posted in Industry Blogs
Why would you want to repack your motorcycle exhaust we hear you ask? We all love the deeptone rumbles our aftermarket motorcycle exhaust omits but over time it will become louder and less effective. Isn't it supposed to be loud, you say? Well yes louder than the stock silencer but not excessively loud. Generally aftermarket exhausts are there to add some dBs to your machine as well as personalise how it looks to the eye. They should make the bike run smoother and more efficiently, especially if you have it set up accordingly.
Repacking your motorcycle silencer is one of those neglected motorcycle maintenance jobs which should be carried out regularly. We recommend our exhausts are repacked every 2 years or 12k miles (whichever is soonest) to ensure the longevity and life of your Fuel Exhaust.
Ignoring the repacking job and leaving the task of changing the exhaust wadding until tomorrow is not good for your silencer. Your bike will not perform as well as it should and is highly likely to lose power as the wadding wears out. Tell-tale signs are that you have noticed it getting louder recently, your biker pals will no longer follow you, the exhaust may seem hotter than previous or some strands of wadding may have blown out. All these factors are telling you your exhaust needs a bit of wadding TLC!
We offer a repacking service here for all Fuel Exhausts and we usually turn these jobs around within 2 working days. If you are handy with a drill and rivet gun, you can purchase the material and do the job yourself. Take a look at the materials available here.
Recently a customer called to say his exhaust had got louder and the inlet and body of the exhaust were badly discoloured. It turns out he had been running his bike for over 4 years without ever repacking his exhaust. This guy covers some miles too! He sent it back for a repack and decided to get it all media blasted at the same time to give it a new lease of life.
As you can see in the images below, there was virtually zero packing material left in the silencer. As our customer had been running the bike with the muffler like this for some time, the exhaust parts and link pipe had started to badly tarnish and burn. The silicone rubber strap on the mounting bracket had got so hot that the rubber had glued itself to the inside of the strap. We took the exhaust apart, media blasted all the parts and provided a new strip of rubber for the bracket. The exhaust was packed with new material and rebuilt.
If you want to get your Fuel Exhaust repacked and possibly even given a new media blast finish, get in touch for further details or to book in. You can contact us via email, Facebook Messenger or by telephoning the office during normal weekday working hours on 01539 738333.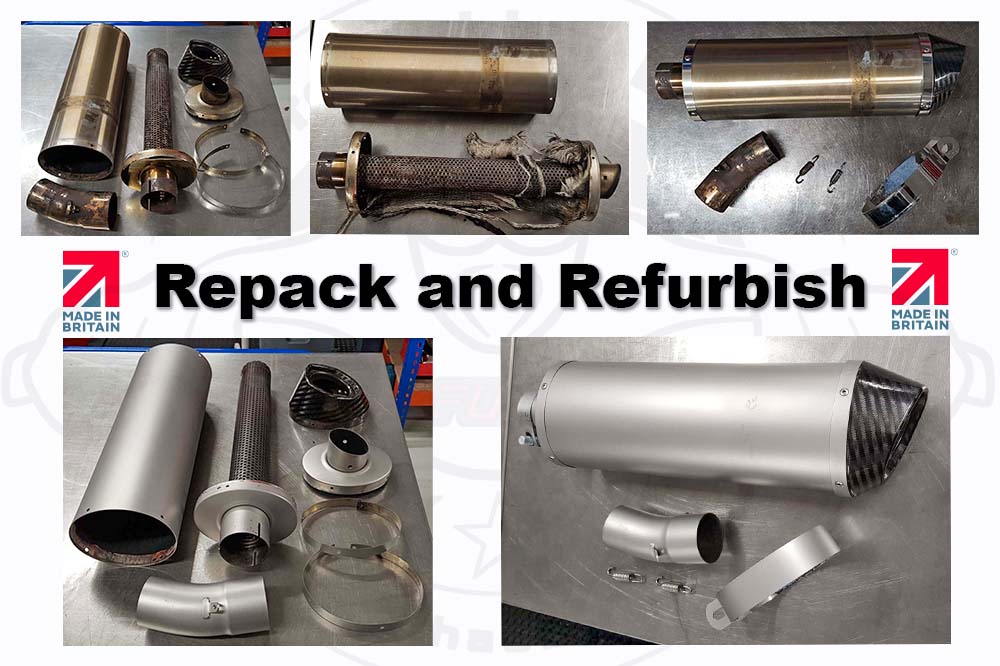 Check out these other video blogs which cover repacking motorcycle exhausts...
Repacking and resleeving your aftermarket motorcycle exhaust